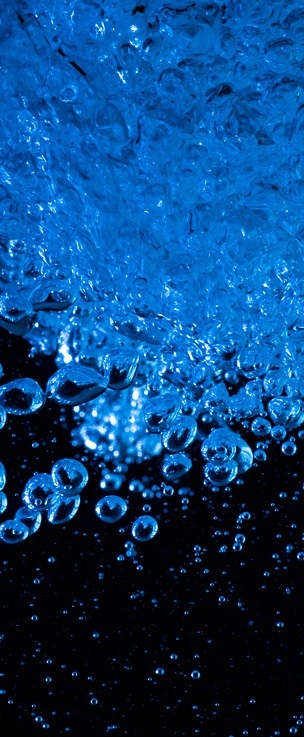 Since every project is unique, we pride ourselves in our ability to design the perfect spa getaway based on your design criteria.  With over 2000 Spa Surround installations to date, we we are the valley's leader in
hot tub surrounds
and have the experiance to insure the desired results.  We provide our Stacked Stone Spa Surrounds for "any" above ground model spa or hot tub for "all" manufactures.  A complimentary CAD drawing and Spa Electrical riser location provided to every client.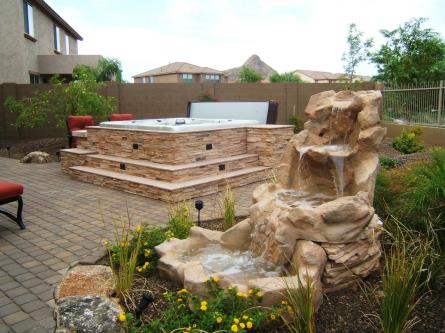 Spa Surrounds:


2, 3 & 4 Wall Surrounds Available

Bar Top Spa Surrounds

In-Ground Spa Surrounds (50/50)

Spa Surround Lighting Options

Cultured Stacked Stone Color Options

Canterra Stone Color Options

Other services include:


Full Landscaping & Design Services

Spa Placement Advice!

CAD Design for your New Spa Area

Paver Spa Pads

Paver Walkways

BBQ Islands

Associated Spa Landscaping

Outdoor Lighting

Irrigation & Drip Systems

"Arizona's Leading Hot Tub & Spa Surround Contractor"

Click on a Thumbnail below to inlarge


Residential

Landscape

Environments

Licensed

Bonded

Insured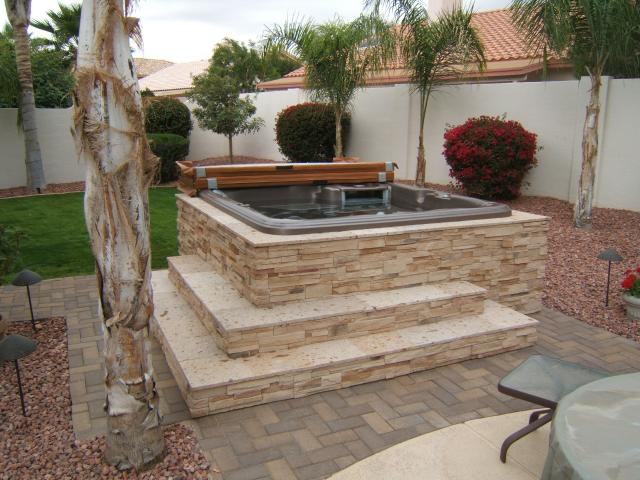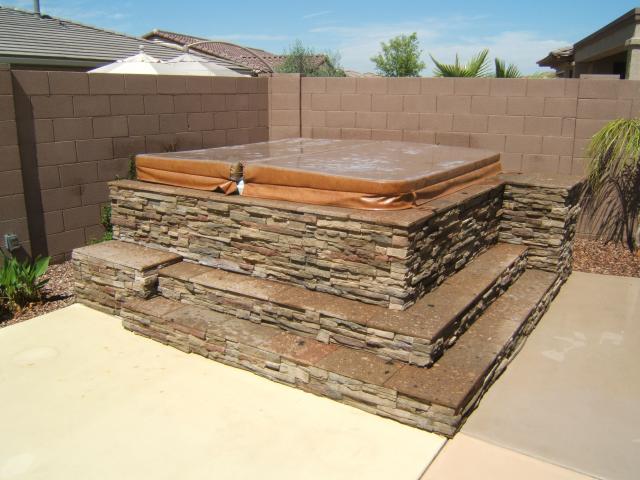 Featured Installation

"Landscaping & Surround"

Affordable models for anyone's budget!

(Our Spa Surrounds are Built "Off-Site".... Installed in Hours)

Place Mouse over pictures to see the before picture


Click on a Thumbnail above to inlarge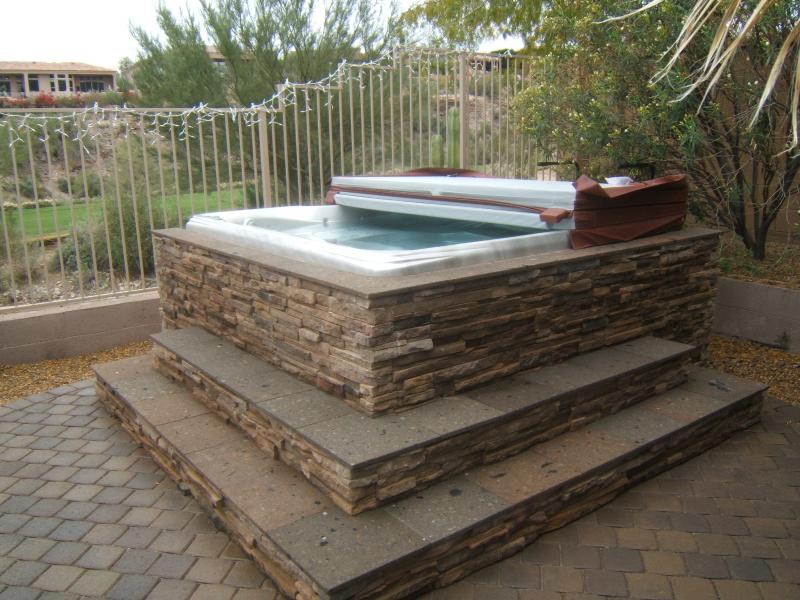 Click on page Links

for more Hot Tubs & Spa Surround pictures

Recent Project Example #1

Recent Project Example #2

Recent Project Example #3

Recent Project Example #4